Here at In The Cloud Technology, we believe that the cloud is the way of the future. If you would like to learn more about cloud computing and how it can help your business, please browse our information and helpful resources.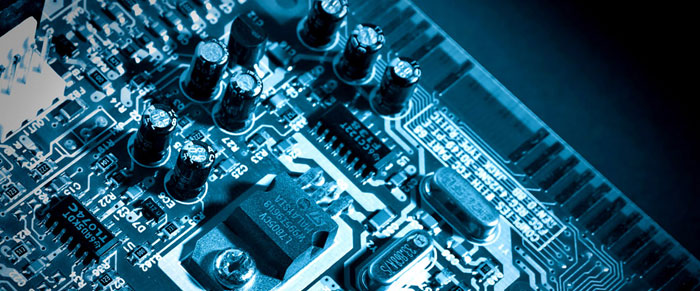 What is Cloud Computing or "The Cloud?"
Cloud computing is the use of computing resources (hardware and software) that are housed within a secure and redundant data facility and delivered as a service over an internet-driven network . Cloud computing substitutes the need for the customer to personally manage and maintain their data, software and computation by housing these services, applications, and databases, within a secure and redundant facility. Redundant hardware, servers, connections, air-conditioning and power are provided in a cost-effective manner to relieve loss of data and business functionality due to local disaster or or other interruptions of support services. Cloud providers manage the infrastructure and platforms on which the applications run.
Remote (Cloud) access to data and rerouting voice activities can be accomplished rapidly to re-establish business operations by the usage of these services. Leasing needed business applications in the cloud can be much more cost-effective than purchasing the software outright and paying for licenses and renewals /upgrades.
The business model, IT as a service (ITaaS), allows the company's internal IT department to focus on creative ways to enhance daily business outreach instead of dealing with routine and time-involved challenges and emergency IT operational requirements.
Listed below are a few of the other types of cloud computing that can be outsourced:
Infrastructure as a service (IaaS) 

Platform as a service (PaaS) 

Software as a service (SaaS) 

Storage as a service (STaaS) 

Security as a service (SECaaS) 

Data as a service (DaaS) 

Unified Communications as a service (UCaaS)

Business process as a service (BPaaS) 

Test environment as a service (TEaaS) 

(Virtual) Desktop as a service (DaaS) 

API as a service (APIaaS)
End users can access cloud-based applications through a web browser on a desktop or laptop computer or on a mobile phone application, while the business software and user's data are stored on servers at a remote location. Cloud computing allows businesses to reduce applications set-up times, with improved manageability and less maintenance, and enables the IT department to more rapidly adjust other resources to meet fluctuating and unpredictable business demand.
Cloud computing leverages resource sharing over multiple servers to provide inherent redundancy and improve availability similar to other utility providers (Gas Electricity, Water) over a delivery network. In other words, Cloud computing is the intelligent leveraging of a remote, converged infrastructure and redundant, secure and shared services. (OVER)
SELF SURVEY:
Here are some questions to help you determine if Cloud Computing has value for your organization.
Could your business recover if you lost all of the data on your server?

Do you keep your server(s) on-site, or do you host it (them) in a data center?

Do you have a data recovery plan and what is your downtime cost per hour in the event your server fails or you experience data loss? 

If you do backup your data, how long would it take you to restore your data if your server crashed?   How often do you backup your data?

Have you created a recoverable active backup of your entire business processes, operating system(s), application programs?   Have you considered using a Disaster prep and recovery service?

Do you have a recovery strategy if your business location is not accessible for a period of time?   Do you have a recovery plan for your voice and Internet?

Are expensive program costs, upgrades or licenses preventing you from using them or keeping them current?

Are you up to date with your security compliance policies and employee training?   Do you have the expertise, resources and time to keep them current?


Are you happy with the way your email system is working? Who manages your email system?   How difficult is it to add a new employee?

Can you share calendars, documents, etc easily across your organization or with others?

Can you afford to hire a full-time IT staff or able to hire a 3rd party IT company on a consistent basis?   How quickly does your 3rd party IT firm respond to your needs?

Are you going to be replacing any PC's or laptops soon? Will your applications load on your new hardware?

Would the ability to access your desktop from any device and from anywhere be of interest to you?

Do you have any content management abilities?   Can you track your employees' productivity and activities on their computers?

Are you "bullet-proof?" Do you have powerful enough firewalls, security protocols, both external and internal intrusion detection to stop malicious attempts to compromise your business?

How time-consuming is it to install new software on your machines? 

Do you struggle with the expense and time to update your software.

Have you considered remote software usage to avoid the expense, time and maintenance of premise-based software? Would you rather pay a monthly fee for software that never fails, has more functionality and never becomes obsolete?